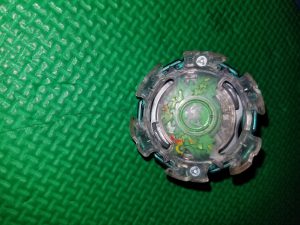 Beyblade toys or sophisticated spinning tops as I like to call them, are very popular around the world.  You can find them in almost every toy store these days.
You may already know that Beyblades are a big hit among kids. The cool thing about beyblade is that you get to enjoy playing with the 'cool tops' and you can also watch them on TV. The medium you choose to watch them depends – Beyblade TV series are aired on on kids channels and they also come in DVDs; that way you get to enjoy watching anytime you want.
At home, our favorite Beyblade TV series is Beyblade Burst Evolution and we also enjoy playing the Beyblade burst app on our YouTube channel.
Now, because of our love for Beyblades we've taken it a step further to do fun competitions with our Beyblades on our youtube channel. The Beyblade world is exciting and fun for kids and adults as well.
If you really want to know more about Beyblades, check out my article on What are Beyblades?
I'll see you around. Enjoy!