Are amazon coins the same as cryptocurrencies such as Bitcoin? I have heard a few people ask this question and this makes me believe that not many people are familiar with amazon coins.
What are Amazon Coins?
Well, Amazon coins is a digital method of payment created by Amazon.com. It is important to mention that one amazon coin is equivalent to one cent.
You can use Amazon coins to buy software for android devices, Kindle Fire and Kindle from Amazon Appstore or from within an app on your device. In essence, you can buy items with your coins through the amazon app store on amazon's website. Once you've bought your items, you can then download what you have bought on your device.
A little bit of History
Amazon coins was introduced by Amazon in the United States about 6 years ago – 2013 to be precise. Go to amazon's website and type "amazon coins" in the search bar above and you would see images of what they look like. Gold coins! Cute aren't they? If you have been to the amazon website to check and are back to my site, you would agree that they look cool! Now let me reiterate that they are virtual coins which means you can only see them on your screens.
Can Amazon Coins be redeemed for cash?
Amazon coins operate like virtual currency and they cannot be redeemed for raw cash. One thing you can do is move the coins to another amazon account if you have to. The coins do not expire however, promotional coins expire a little over a year from when they are bought. Now, when you buy software with amazon coins, the developer gets paid "real money" meaning they do not get paid in amazon coins. Makes sense right?
Did you know that Amazon Coins are Only available to certain countries?
Yes. I can tell you that these coins can only be purchased online from amazon in the following countries – United States, United Kingdom, Germany, Australia, Japan, Spain and Italy.
It will be nice for Amazon to make these coins available to other countries around the world. I'm sure you would agree with me…
Amazon coins can be used on Fire TV, Fire Tablets and on any android device through the amazon app store. Now when you buy amazon coins, you don't pay taxes BUT when you spend the coins taxes may apply.
Now you are probably wondering how much these coins are worth. Well, to give you a good idea, 100 amazon coins are equal to $1.
3 Easy Steps to get your Amazon Coins:
1. Go to Amazon website, enter the words amazon coins in search bar and it will take you to the page you are looking for. Alternatively, download the Amazon app store app, open the app you've just downloaded on your fire tablet, android or blackberry and then click on the "Balance" tab.
2. Choose the coins you want.
3. Complete the process and confirm.
Coins versus Cash
You might be wondering…. why not spend cash instead of buy coins? Well the truth is that it makes it easier for you to buy the apps you need by giving amazon some coins instead of giving them more cash. I personally would find it easier to pay with amazon coins.
What Next? Here's what you can also do with these coins.
Amazon coins are used to buy games and digital apps.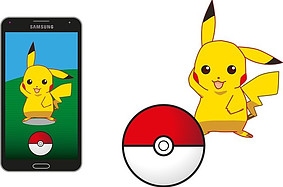 You can decide to purchase coins for yourself
In this case you can buy them from amazon.com or on android device as I mentioned above. Once you're on the amazon website, simply go to the amazon app store for android device. You can also go to Buy Amazon coins for more information.
Earn amazon coins from Amazon
When you buy eligible games and in app items form the amazon app store, you get coins back. Here is an example of what the game apps look like.
You can also send them as a gift to a friend or family member so that they can have fun enjoying games via the amazon app store.
Spending your Amazon Coins
Well, this is pretty straight forward. If you have enough coins and you want to purchase an app item, the coins will be deducted by default unless otherwise. If you don't have enough coins you can buy more; usually a discount may apply. Once you've purchased an item, the success message will pop up. Logging in is the case here; so that way, you are able to continue from where you left off.
Let's dive in and talk a bit more about the app store itself…
The amazon app store is just like the "google play" app concept but it has way more apps. It has a smooth and neat interface. The amazon app store has all apps you can find on kindle and firestick. Another cool thing about the app store is that all apps are well laid out and organized, making navigation very easy for you the user! Infact, you can call it the one stop shop for apps ! There are different categories to choose from and the apps come with descriptions so you know what they are about. They also come with reviews! This way you can find out what real people are saying about such apps before you even download them.
If you are not a tech savvy person, this amazon app store app is easy to download. Instead of buying a music CD for instance, you easily load the music on your phone from the amazon app store. Just link the phone to your car and enjoy the music! There are nice games in the amazon app store for kids as well.
A popular game that kids and adults enjoy in the app store is Subway surfers. I love subway surfers too; I have to confess.
Who is Eligible to Shop the Amazon Appstore?
I am happy to inform you that the app is available to the United States and more than 200 countries! Also, you can enjoy shopping from the amazon app store from your fire tablet, PC or Mac, fire TV, android devices, blackberry devices and of course the amazon app store.
How to Install the Amazon Appstore App?
Installing this app is a breeze. Simply download the app and follow the instructions to complete the process. It really is that easy.
Conclusion
The amazon app store app for sure eliminates the need for buying physical products like compact discs in order to enjoy music and the amazon coin is a cool method of making a purchase.
Even if you are far away from friends and family due to business, there is one thing you can worry less about! The amazon coins can be given to loved ones as a gift since the process takes place online!
Have you tried the amazon app store app or have you tried using amazon coins for apps and games? Please leave your comments below. I would love to hear from you. Thank you.