Beyblade toys are great toys inspired by Beyblade TV shows. They provide fun times for kids and families. When kids battle with their "beys" as they are called its like they are actually recreating their own Beyblade TV show.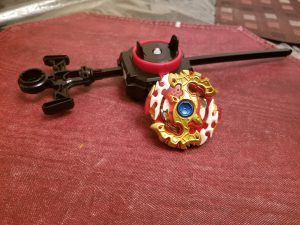 New Beyblade burst and Beyblade burst Evolution toys such as Beyblade Burst Evolution Switchstrike tops were released by Hasbro this year. This just proves that the Beyblade franchise will continue to grow. Already, over 10 million tops were sold in more than 20 countries (according to the Globe and Mail).
The picture on the right side is a beyblade burst evolution toy manufactured by Takara Tomy called spriggan requiem.
BEYBLADE BURST TOY AND THE 2018 CHAMPIONSHIP
The Beyblade Franchise is taking a new twist on things this year 2018 to bring to you live on stage the BEYBLADE BURST WORLD CHAMPIONSHIP. Toy manufacturers HASBRO, TAKARA TOMY and SUNRIGHTS Inc (an entertainment management company) are all going to work together to make this an unforgettable event for fans! Beybladers get to battle live on the world stage in Kidexpo in Paris, France on November 3, 2018; just like we see in the Beyblade TV series. It doesn't get better than that….
A series of national championships will take place in multiple countries between March and September. This gives bladers the chance to compete with other beyblades in their country and winners will represent their own country at the world championship in Paris. The overall winner at the world championship will be given the title "BEYBLADE BURST WORLD CHAMPION".
It is important for bladers to practice in order to be well prepared for the tournaments.Players can prepare ahead by battling with fellow beybladers and can even practice online via the beyblade burst app which we will talk about in the next post.
BEYBLADE TOURNAMENT JUNE 2018 is HERE!!
Beybladers are also having a tournament at Heckscher Playground, 65th St Transverse, New York, NY 10019, USA on Saturday June 30th, 2018! So come out and have fun beyblading! You would have to register in order to participate.
BEYBLADE TOY MODEL HISTORY
Beyblade toy models will continue to grow and evolve. Over the past years we have seen the following bey models. Let me list some names under the old generation of Beyblade Toys.
Beyblade (2001 – 2003)
Dragoon
Glazzly
Trypio
Beyblade metal fusion (2009 to 2012)
Pegasus
Gasher
Sagittario
L-Drago
Beyblade shogun steel (2012)
Phoenix
Dragoon
Wyvern
Beyblade burst (2016 till present)
According to Hasbro, BEYBLADE BURST tops are generation 3 of the Beyblade brand and all the parts can be manually assembled. Younger kids will be very familiar with these bey models compared to the ones mentioned above because they are more recent and at the same time very popular.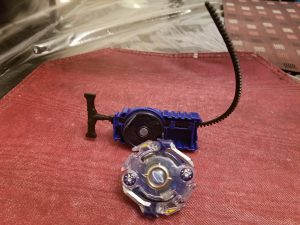 The great thing about these burst tops is that they can actually "burst" during battles, meaning all the parts have the tendency of separating when they come in contact with another Beyblade top. The parts can also be customized by the players.
Beyblades are colorful and are made up of different shapes. They also come in different designs. The performance tips, forge discs combined with the beyblade burst energy levels enable you build your very own beyblade burst top and you can customize it however you want.
Types of Beyblade Burst Tops:
There are uncountable combinations for a child to build their own special "bey" since they can be customized. Beyblade burst tops are categorized into 4 based on their strength and weaknesses. Over 20 different tops fall within this category.
Striker: also known as attacker beyblades are known for attacking other Beyblades. They try to defeat their opponent at a fast pace. Striker Beyblades tend to defeat Stamina Beyblades because the latter are defenceless.
Defender: these types of Beyblades are usually heavier and hence move slowly. The opponent changes direction once it comes in contact with a defender beyblade. Defender beyblades usually defeat striker beyblades but are usually defeated by stamina or endurance beyblades.
Endurance: These type of beyblade has the most endurance than other beyblades and are also known as stamina beyblades; hence they have a huge advantage over Defender beyblades.
Balance: Balance beyblades are a combination of endurance, defender and striker which makes this category strong, complete and ready to win battles!
Some Beyblade Burst Toys we own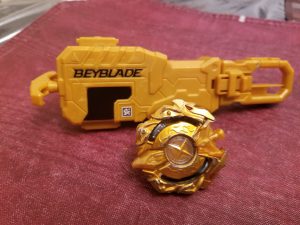 Golden Xcalius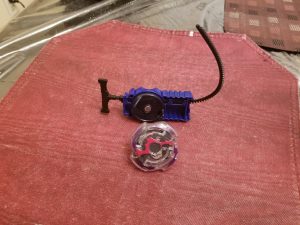 Doomscizor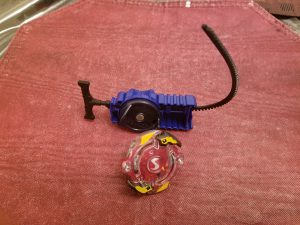 Spryzen s2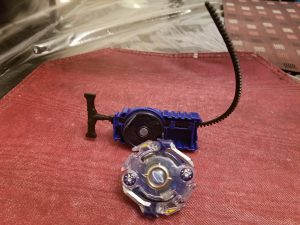 Odax O2
Conclusion
Obviously the Beyblade brand has come to stay and will be around for a very long time. Are you excited about the beyblade world championship taking place in Paris? Please leave comments below.
For more information and updates regarding the championship visit www.worldtour.beyblade.com