Welcome to my post about Amazon Prime Day Specials 2019. People around me have been asking – What Day is Amazon Prime Day?
Well, you see, I mostly buy items when they are on sale….reason? Why pay more when I know I can get certain things for less! Similar to Amazon Prime Day…..you don't want to let this slip by so it is high time we all prepared for this day in advance so that you can grab those deals right away as they become available.
How do you prepare ahead? When is Amazon Prime Day and what is it all about? What are the benefits? Well lets read on to find out the best deals already on sale and to tell you a lot more about the Amazon Prime Program.
What is Amazon Prime Day and When is it?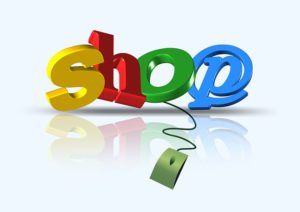 Amazon Prime was created in 2005 and Amazon Prime Day is a special day of huge massive savings on the amazon website for prime members. Amazon Prime is an affordable subscription service that gives you access to fantastic deals.
This year 2019, Prime day takes place on 2 days – July 15 and July 16. Prime day is better than Black Friday so make sure you save the date! You can get the best deals of the year on a bunch of items and products!
Amazon has been so nice to set these days aside for prime members; so if you are not yet a member you might want to be one now by even trying it for free, so that you can benefit. Note that anyone can become a prime member.
Prime day starts on Monday, July 15 at midnight PT and for the first time in history it will run for 48 hours. This is epic isn't it? You would have access to over a million deals worldwide.
Whether you're looking for sophisticated headphones, for yourself or a family member or even cool toys for your kids as well as other important items there is no better time than now because many items will be going up for sale at discounted prices!
Now here's the cool thing – every day until Prime day, as a prime member you would see different types of deals so to stay up to date on prime day deals, click here.
This is going to be the 5th annual Prime day event coming up soon with lots of specials springing up on the amazon website in as little as every 5 minutes. There would be deals across different categories on amazon including music and video.
Download the Amazon App
Another way to keep up with Amazon Prime Day is to download the amazon app. Hey! Its free so go ahead now and do just that so you don't miss out on deals. After you've done that, you would now go to "Today's deals" and click on upcoming to see the deals 24 hours before they become live. Once you've done that, tap" watch this deal" and the app would let you know when the deal is about to start.
Purchase Highly Priced Items At Discounted Prices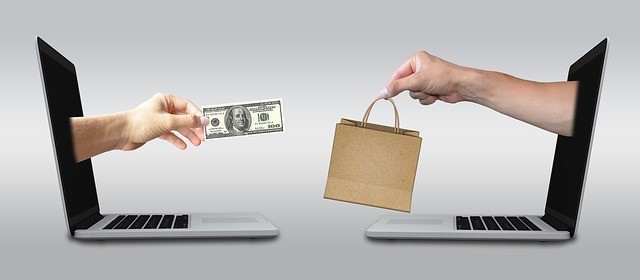 On Prime day, you are able to purchase highly priced items at discounted prices! Are there some items or products you've been thinking of buying but you just havn't purchased them yet…maybe because of the price? From home items, to gaming items and accessories, music and video there would be huge deals available!
Now may be the time to get ready to watch out for those top – rated items and grab them once they are available on both prime days.
It is interesting to point out that these deals will be available worldwide! It would be nice to set this day aside and make time out. Amazon prime day is also available to prime members only so don't forget that you need to sign up if you havn't here.
Best Amazon Prime Deals
How Do I know When To Start Shopping? If this is the question you are asking, well I'm happy to inform you that the answer is..now! Amazon has already started rolling out sweet deals for you. Here is one great deal you can start enjoying now and scroll down to see 11 more specials on sale.
Toshiba 43-inch 1080p Full HD Smart LED TV – Fire TV Edition
Price:  click here
Weight: 17.4 pounds
Dimension (WxHxD): 38.1" x 22.4" x 3.5
This Toshiba 43-inch 1080p Full HD Smart LED TV – Fire TV Edition which also happens to be the number 1 bestseller. Now note that this deal ends in about 7 days.
The Fire TV experience is built in meaning you'll be able to enjoy watching lots of channels such as HBO, Showtime and Netflix. Alexa Voice control is also included.
Prime Day Launches – 11 Special Items You Don't Want To Miss
"Prime Day Launches" refer to new products that are only for Prime members and are only available for a limited time. You might want to check out these products and wait to see if they go on sale or you might as well grab them now depending on your needs. Here are 10 cool items.
1. Upriser Ducati, Authentic Panigale V4 S Remote Control Motorcycle, 1: 6 Scale
Price: click here
This self balancing stunt bike is sure to impress any kid who is into toy motorcycles, bikes, bicycles or tricycles.
This toy comes with 1 remote control, 1 USB charging cable, a display stand, guide, and 1 Upriser Ducati Panigale V4 s RC. Great features include racing at high speeds, balance on one wheel while moving fast, incredible LED headlights.
You can also take a look at the best sophisticated spinning toys out there as these will be great for kids and adults.
2. Little Tikes Ladybug Cozy Coupe Ride-On Car
Price: click here
Dimension: 16.5 x 15 x 28.5 inches
This ladybug and antenna car is something to watch out for during the prime day sale. This is easy for kids to move and maneuver. Recommended for ages 18 months to 3years.
3. Transformers Generations War for Cybertron: Siege Deluxe Class Wfc-S15 Autobot Greenlight Action Figure with Dazzlestrike Battle Masters Figure
Price: click here
Dimensions: 2.5 x 8 x 8 inches
Item Weight: 11.2 ounces, Shipping weight: 11.2 ounces
If your kid is the type that likes transformers like Bumble Bee and Optimus Prime, then this is something they'll love playing with.
4. Fire HD 10 Kids Edition Tablet, 10.1″ 1080p Full HD Display, 32 GB, Blue Kid-Proof Case
Price: click here
This tablet comes with straightforward parental controls that are easy to use. You can set time limit your child should spend on this device. This full featured Fire HD 10 tablet also comes with 1 year unlimited Amazon FreeTime and a case that is suitable for kids.
This gives your child access to thousands of wonderful kid friendly games, movies, books and apps and educational programs on Nickelodeon, PBS Kids and Disney.
Another cool thing about this tablet is that it comes with 2-year worry-free guarantee that covers breakage. If the tablet breaks, it gets replaced with a new one.
5. Crayola Take Note, Colorful Writing Set, Bullet Journal Supplies, Over 15Piece
Price: click here
This art supplies are non – toxic. Great for teens and college students to make planners and journals. The pack includes 2 dry erase markers, 2 permanent markers, 5 washable gel pens, 2 Dual-Ended highlighter pens, 5 washable felt-tip pens and 3 erasable highlighters. They'll be great for back to school or even make an excellent gift!
6. Fellowes Corsivo Height Adjustable Standing Desk, Sit to Stand, Gas Spring Riser Converter, Tabletop Workstation, Desk Riser
Price: click here
Dimensions: 24 x 31.5 x 4.4 inches
Weight: 13 pounds
This two – tiered desk will ensure you stay active. If you are the type that sits at your desk for the most part of the day or know someone that does, you might consider picking this up or you might just recommend this to someone who needs it. Great for daily activities, video games and live streaming.
7.
Echo Dot (3rd Gen) – Smart speaker with Alexa
Price: click here
This popular smart speaker now comes with improved speaker for improved quality sound. With this echodot you can listen to audiobooks and you are also able to stream songs from Spotify, Amazon music, and Sirius XM.
This wonderful echo device can help you with the following:
– Your personal assistant: you can ask Alexa to check the weather, answer some questions and play music
– Connecting with other people around your home
– Skillful Alexa: Alexa is packed with great skills including games, fitness tracking, telling the time.
– Smart Home Control: let Alexa take care of locking your doors, turning on lights and adjusting your thermostats
8.) Huion KAMVAS 20 Graphics Drawing Monitor Tilt Function Battery-Free Stylus 8192 Pen Pressure
Price: click here
The beauty of this sophisticated monitor is that you can draw directly on the screen. Yes! I mean you literally can. It is compatible with Windows 7 or later and Mac OS 10, 12 or later.
It has anti-glare technology that helps reduce glare to the eyes. The package includes battery free pen, instructions, USB cable, HDMI cable.
9.) LEGO Star Wars Boost Droid Commander
Price: click here
Helps kids learn to code and it comes with a robot toy you can build. This fun coding stem set is a brand new 2019 toy. This educational toy features more than 40 interactive missions and LEGO star wars droids. It features songs and characters from the Star Wars Movie.
10.) Pinkfong Baby Shark Official Alphabet Bus
Price: click here
You guessed right! This toy was produced by Pinkfong the creator of the Baby Shark Challenge. It comes with LED lights. Great for little ones and has lots of songs and 300 sounds. This is also the number 1 new release in baby musical toys!
11.) Skoolzy Toddler Games – Apple Factory Learning Toys
Price: click here
These are great counting toys that help improve numerical literacy and cognitive development. Great for problem solving and helps develop Engineering skills as they build an apple factory. Huge benefits are derived from this toy including fine motor skills. So keep an eye out for this special toy.
How much does Amazon Prime Membership cost?
If you are new to this and it is your first time hearing about amazon prime membership and what prime day is all about, remember that in order to benefit from these epic prime day sales, you need to set up a prime membership. You can also cancel your membership anytime.
Setting it up is a breeze! You enjoy huge benefits when you become a prime member. The fantastic thing is that you can try it out for 30 days free just to see if you like how it works.
Amazon Prime is $12.99 a month. If you are a student, amazon prime is $6.49 a month after 6 month trial and you can cancel anytime. So if you are going to school, it is better to consider that.
You can even give the gift of prime membership. You can decide to give someone special a 3 month or 12 month membership.
10 Benefits of Amazon Prime Membership
There are huge benefits when you become an amazon prime member:
1. Membership Sharing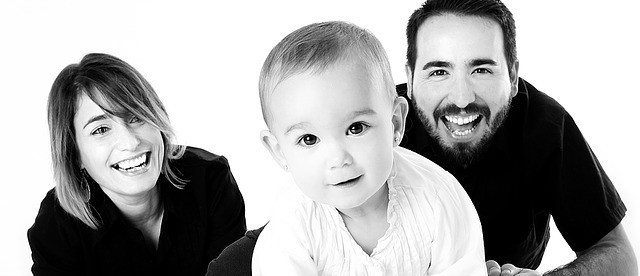 The cool thing with amazon prime membership is the ability for you to share your account with up to 2 people per household. For example, you and your spouse can decide to use one account this way you only pay one fee, thereby keeping costs low.
2. Shipping
Amazon Prime gives you 2 day free shipping across the country with no minimum size of your order. This is another area where the benefit of membership shines as it may cost you more for shipping if you don't have prime.
3. Same Day Delivery
Amazon Prime members can get free same day delivery or 2 hour delivery in specific areas. You may need to check your post code or zip code to see if you qualify. One day shipping or two day shipping options are also available.
4. Twitch

If you like video games and you use twitch then this one is for you. Amazon prime members get Twitch Prime so as a gamer, this will be very useful for you because you would be notified by amazon of promotions and preordered video games and you also get twitch channel subscription!
5. Prime Video
This is a huge one for prime members because it is included in the membership. If you enjoy Netflix, then you would enjoy Prime Video too. With Prime Video you are able to stream free movies and TV shows from any device.
You also get to enjoy Amazon originals – live events like this upcoming Taylor Swift concert happening on July 10, 2019. You can watch it live at 9pm EDT! Sounds cool doesn't it? I'm really looking forward to this!
6. Early Access to Lightning Deals
Prime members get access to lighting deals. As the name implies, this is a promotion whereby there's discount on an item for a short period of time.
These type of deals are found throughout the amazon website and are available until the period expires or when all the discounts are claimed. They can be found on the "Todays Deal" page or "Prime Day" Page.
Now, note that until the lightning deal expires, there's only one lightning deal available per customer.
The cool thing is that you can sign up to watch a lightning deal up to 24 hours before it commences. This is what you would notice, once the lightning deal is available:
– Item featured
– Promotional discount and price (this will not include tax)
– A status bar showing the amount of deals that have been claimed
– A timer that shows you how long you have left to purchase the item
– An "add to cart" button
7. Amazon Family
If you are family and have young kids, Amazon family is for you because this will give you good discounts on items like baby food and diapers. You can get up to 20% off diapers and baby food. You also receive newsletters with product recommendations and tips.
8. Prime Music
This allows you stream more than 2 million songs without worrying about advertisements that can sometimes ruin the experience!
You can listen hands-free with Alexa or on-the-go when you download to your mobile device.
9. Save on Groceries
Huge savings on groceries: you get extra 10% off items on sale in Whole Food Market Stores in the USA.
10. Prime Reading
As a member Prime reading allows you borrow books from a limited selection. The only thing is that you must have the kindle app or kindle. The kindle app is available on devices so this is not a big deal. Amazon prime members also get to borrow a kindle book for free each month and here's the cool part…. there are no due dates!
Conclusion
The list of amazon prime membership benefits keeps growing year after year so I would say for sure Amazon Prime Day is a good time to grab those special items you've been eyeing on their website for a while.
I would say 100% that amazon prime membership is totally worth it, given all what you stand to gain. A good time to try amazon prime would be now, given that prime day is fast approaching plus the huge sales that are already being released slowly on their site! Try it out for free for 30 days and test out all the benefits.
Are you going to take advantage of Prime Day and save big? Please leave your comments below. I would love to hear from you.